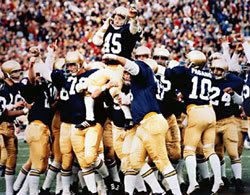 I am so hopelessly far behind on my reviews. Nine, possibly 11 movies (if you count the 2 foreign films I saw), to be exact. I do plan on catching up but I'm going on vacation soon so they're going to have to wait a little while longer. By the time I get them posted they probably won't be showing at the theater any longer. I hope that's not the case. I haven't seen any terribly bad movies lately. It's been kinda nice. Oh wait. I lied. I did see a very painful to watch movie at the OKCMOA (OKC Museum of Art for those who were wondering) last weekend. It was called Elena. It was Russian with English subtitles and it won all kinds of independent film awards and it was supposed to be film noir and it was awful. A lot of nothing happened. If I hadn't had a ticket to the film that followed I would've left but since I had to be there anyway... So, to sum up, I will catch up. Don't watch Elena. Unless you like to be bored. Then watch away.
Now to the point of today's rant...I mean...post. It is THAT time again. No, not State Fair time. That's in a few weeks. It's football time! Wahoo! It's my absolute favorite time of the year followed very closely by any time it snows. Just keepin' it real. We had OU season tickets most, if not all, of my life until I was in college and my parents moved out of state. I wish wish wish we'd been able to keep them but since my sister and I moved out of state shortly after, it was less than financially responsible to hold on. Fall meant/means OU football to me and even though it's been years since I've been to a game the season still feels like something's missing without my Sooners. In person, not TV. It's not the same no matter what Spike (He's a K-State alumni/fan, so what do you expect?) or anyone else says. Sooner fans are just awesome. I don't recall ever sitting near anyone who made any of the game day experiences bad. We were all there to support our team. We screamed for the touchdowns. We booed for the bad calls. We jumped up and down. We pounded our feet. We even hugged if something absolutely spectacular happened. We made that stadium roar! I was there for all that but I was there for the band too. I was there for the Drum Major Strut. I was there to see him run down the field while performing a back bend and practically drag his big, furry hat on the turf. If you've never seen this you are missing something fun. I was always excited to be at the games but it was that drum major who sent my heart in to spasms. That shouted to me, "This is game day and you are here! Welcome home!" Go Sooners!!! "Boomer Sooner! Boomer Sooner!" Everybody sing!
What does all this have to do with you? The OU part? Maybe not a lot if you're not a Sooners fan. I just wanted to share a much-beloved childhood memory. We're actually here today to talk football...movies.
I attempted a favorite sports post a while back and it sunk like a lead ball. Apparently I made some wrong choices. I think it's time I made amends but I need some help. I am going to spend this season watching as many football movies as I can. What I need from you is your favorite football movie of all time. I also want your not-my-favorite-but-you-still-should-see-this football movies. They don't have to all be the serious Rudy or Remember the Titans type movies. If Necessary Roughness is your favorite, shout it out! I promise I will watch each and every one, if they're available, and then share what I've decided are my [possibly new] favorites. I will even watch Brian's Song again, if it's on your list, even though I'll be a sobbing mess by the end of it. If you have a list of so so so incredibly bad football movies send that list too. I can share the ABSOLUTELY DO NOT WATCH THIS warning with the other 2 people who voluntarily read my blog. Please leave your favs/not so favs in the comment section below. I have mine set to "Monitor" as this is a family-friendly site so it may take a while for yours to appear. As long as it's clean it will show up.
I want to become immersed in the gridiron. If I can't go see my Sooners in person I'll watch them on TV and then watch your movies to share in the victories and defeats. It's gonna be all football all the time. Until hockey starts. Then they have to share me. So, send me your lists and I'll get to crackin'.
"O-K-L-A-H-O-M-A ay. Our chant rolls on and ooooonnnn!"
P.S. To you OSU fans out there, please note that I cheer for the Cowboys too...as long as they're not playing OU. My grandma (one of the biggest sport fans ever!!!) taught me that it's okay to be an Oklahoma fan and not have to choose until Bedlam. I just can't share many OSU football memories other than OSU band day when they invited different Oklahoma high school bands to play during half-time. Organized chaos at its finest. Just don't ask me to sing the OSU fight song. I know it not.