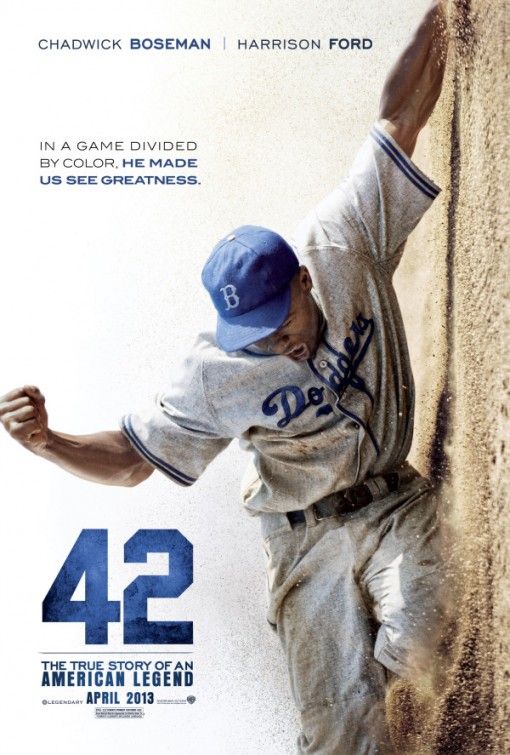 "There was something unfair at the heart of the game I loved."
Those of you who really know me know that I love three sports. Hockey, college football and baseball. I love college football not only because it is a harbinger of Fall but also because my beloved Sooners and other collegiate players are still playing for the joy of it. Hockey is my stress relief. I like to sit up in my corner of the arena and yell my heart out for my Barons. But baseball. There's just something about it. Or, it's everything about it. It's the crowd. It's the ice cream in the tiny plastic baseball helmet. It's the brats with sauerkraut (yeah, I know that's not American but I love my brats). It's the young child attending his/her first game and pummeling their parents with question after question after question. It's the fireworks after the Friday night games. Growing up, it was the grassy area next to left field where my sister and I played while we waited for the chance at a foul ball. It was 89er stadium and now, The Brick (I don't care that they changed the name). It's watching an entire team when they're out in the field but just one player when they're up to bat. I love baseball. I love how it is portrayed in movies. I'll watch any baseball movie I can get my hands on and I've had several favorites throughout my life. I have to say now that my favorite has once again changed. If you don't watch any other movie about baseball ever, you need to watch 42.
For those of you who aren't baseball fans and haven't heard of this movie, 42 is the story of Jackie Robinson, a baseball player who tore through the color barrier so that he could play the sport he loved in the sport's biggest arenas (or parks if you're going to be picky). It shows how he rose above the meanness and hate and became one of the greatest players in baseball history. Not only for the man he was on the field but also because of the man he was off.
To say that this movie affected me is putting it mildly. If I hadn't embarrassed myself a couple times I'd have been a fan in the stands throughout the entire film. But we'll get to that later. Except for Harrison Ford's acting at the beginning I can't find anything negative to say about this movie. How it was made, I mean. There were plenty of reasons for me to be disappointed/sad/angry. That's what made it such a good movie.
What is it about 42 that I liked so much? Jackie himself. I don't know a thing about his personal life so I'm just working on the theory that the director/writer was close to getting it right. We saw more than just the athlete. We saw the husband who, oh so obviously, loved his wife. We saw the wife who was his greatest supporter. We saw the man who could turn the other cheek when most men wouldn't have. We saw the man who cried when it was just too much. We saw the man who proved that it wasn't HIS color that slowed the process of him becoming a hero. We saw the young boy who was inspired by Jackie Robinson to become a Major League player himself.
Aside from that, I liked 42 because it showed the men who supported Jackie despite the fact that it was so not the popular thing to support a black man in the 1940s. It showed that you should stand up for what is right no matter how it might affect you. It showed that actions, more than anything else, prove a man's character.
Speaking of characters…
Chadwick Boseman was cast in the role of Jackie Robinson. I'm sure I've seen him before as several of his roles occurred in TV shows I watch a lot but I guess I haven't paid attention until now. I believed he was Jackie Robinson. I hurt with him, I wanted to fight for him, I most certainly cheered for him (one of my embarrassing moments in the theater), and I yelled at an ump for him (another embarrassing moment in the theater). I would love to one day have the kind of relationship he did with his wife. They adored each other and she truly was his biggest fan and he hers.
Nicole Beharie was Rachel Robinson. Her character was beautiful inside and out. But she had an ornery side too! I loved that when Jackie was at his lowest her response wasn't full of venom towards the people who'd hurt him. It was, I think, a healing response and it was wrapped in one short, little line. I hope the real Rachel actually said that to the real Jackie.
Harrison Ford played the part of Branch Rickey, the baseball executive who signed Jackie Robinson to the Brooklyn Dodgers. I have no nice way to explain how I felt about Harrison's acting at the beginning of the movie other than to say he overdid things a bit. Throughout the rest of the movie it seemed as if he was channeling Jimmy Stewart. Aside from that, I loved Branch. He was a good man who fought for what he believed in. He believed baseball should be integrated and he made it so.
John C. McGinley was Red Barber, the announcer at several of the games. I've liked him in almost everything I've seen him in and 42 was no exception. He was hilarious. My dad has Red's kind of sense of humor so it was very easy to love him. I guarantee dad will appreciate Red's description of Jackie when he walks out on the field.
Were there any characters I didn't like? Absolutely! Every hateful racist who hurt Jackie or Rachel. Which one did I want to jump onscreen and smack? That would be Ben Chapman played by Alan Tudyk. Ben made me so angry at one point that I was upset with Alan. I loved you in 28 Days, A Knight's Tale, Dodgeball and Suburgatory. How could you do this to me? You were awful! You were hateful! You were mean! And you tried to excuse it. I never want to see you in this kind of role again. EVER!
Next in line to Ben Chapman was the man whose son was so excited to be at the game. He was a huge fan of Pee Wee Reese, the short stop. When Jackie walked on to the field the game lost a little bit of its luster for the young boy. Not because of Jackie. The blame lays squarely on the shoulders of that horrible man.
There are so many other actors I want to mention but this will just go on and on and on. I think everyone who portrayed one of the baseball players was well chosen. Well done you, casting director.
I've already discussed some of the following with my sister so the break down is for anyone else who's interested. If you're wondering why I mention my sister it's because these posts are meant to help her decide if it's something she's okay with my niece seeing. Anyway, here's the breakdown.
Sex/Nudity – None. There is a brief bedroom scene in which Rachel gets kissed on her chest but that's the worst of it.
Drinking/Drugs/Smoking – Drinking…yes. Drugs…no. Smoking…Branch seems to have a cigar in his hand every time we see him.
Violence – the benches are cleared for a good ol' all-American brawl. That's about the worst of it. Oh wait. No, it's not. Jackie got hurt in one scene by an opposing player. I reacted strongly to that incident. I made people around me giggle. I couldn't help it.
Cussing/Swearing/Racial Slurs – And then some. SOB, GD, S and H played small roles throughout the film but the biggest word of all was the N word. Mama taught me early on that that is NOT a word to be used in her household. Or out of it for that matter. I lost count at 53 and I know it was said a lot more than that. In 42…not our house. Ben Chapman was the worst offender. He needed to be punched. Soundly. I so completely hate that THAT word was used so much but I understand why it had to be. That's how it was back then and what Jackie had to deal with. I don't think the audience would have been quite as incensed if the bad guys yelled stuff like, "You're a stinky poo poo head!" It's just doesn't have the same ring to it. Several other racial terms were used that were just as offensive but the N word was used most often so that's why it was mentioned. The fact that Jackie was able to overcome such abuse makes me want to hug his mama. I don't care that the movie portrays Branch as being the one who encouraged Jackie to be the bigger man. I'm pretty secure in believing that how he was raised made him the man he was.
I can't/won't discourage anyone from seeing 42. I plan on going again this weekend. Tonight was another free screening and though I loved that I didn't have to pay for it, I now want to help it become number one at the box office. Please go this weekend. Opening Day at The Brick is this Friday and I didn't want to miss one to see the other so this was yet another reason to be thankful for the pre-screening. Spike couldn't get to the theater in time tonight so I think I'll drag him along on Saturday or Sunday. Oh! I just thought of something. If you're a dyed-in-the-wool Pittsburgh fan…you may not like this movie.
I have no idea if anything happens after the credits. The powers that be turned the projector off just as they started rolling.
P.S. If you've heard of Jackie Robinson but don't really KNOW about him except the very basics, I encourage you to do a little research. He was so much more than baseball.
P.P.S. I would like to take a quick minute to thank my mama. If you've ever known her you know that, in her world, people aren't a color. She raised us to look beyond the outside to the potential friend inside and that hate and fear are caused by actions, not race. Because of you, mama, this movie meant so much more to me than it could have. You are truly a tender-hearted champion and a hero. Thank you for raising us to know that the only color that matters is that of the blood pumping through our veins. Everything else is just a covering.